No access to the web interface
Problem
You have no access to the web interface from Remote, locally it works.
If you always receive a login prompt when login from a remote system, try to change the authentication method of IIS to NTLM. This can be done the following way: Open IIS and select the netECM Web application, then select Authentication.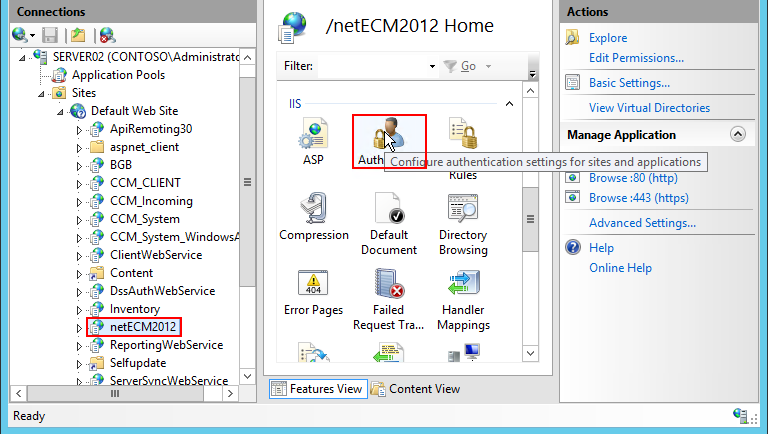 The next step is to select Windows Authentication. Check that the status is Enabled. After that select providers.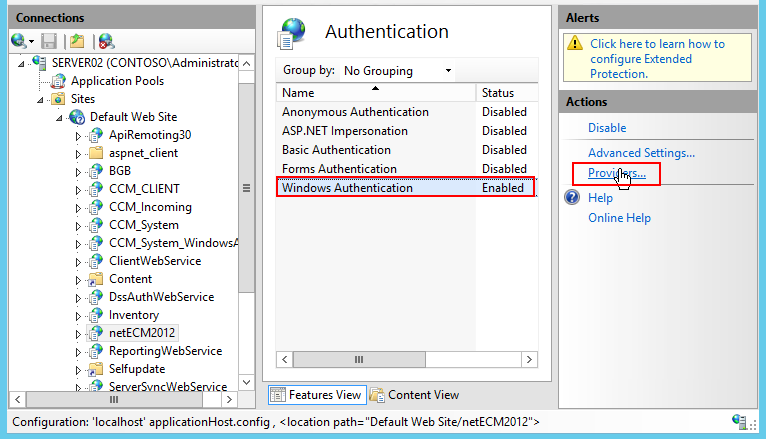 In the following screen you should move NTLM to the top of the enabled providers with the move up button on the right.
Then click ok and verify, if you now have access to the web interface from remote.