Install netECM:UserDevice
Prerequisites
netECM Administrator AD Group: Members of this group will have access to netECM:UserDevice
Service Account for netECM and the user which is running the Installation: Member of Domain User Member of local Administrators Group on Install Server(SCCM Site Server recommended) SCCM:
Full Administrator SQL Permissions:
SCCM DB: db_datareader, public, smsdbrole_AITool, smsdbrole_DmpConnector and smsschm_users
netECM DB: db_owner, public
Internet Explorer Security Settings: If you want to run commands on computers of web users, for example to start a remote desktop session you need to set some settings.
Applications: .NET 4.5 Full
Recommendation We recommend to install netECM:UserDevice directly on the SCCM Site Server.
Installation of netECM:UserDevice
Start the installation with the executable.
On the start setup screen, you can choose which product parts you would like to install. We recommend to install both components on the same server.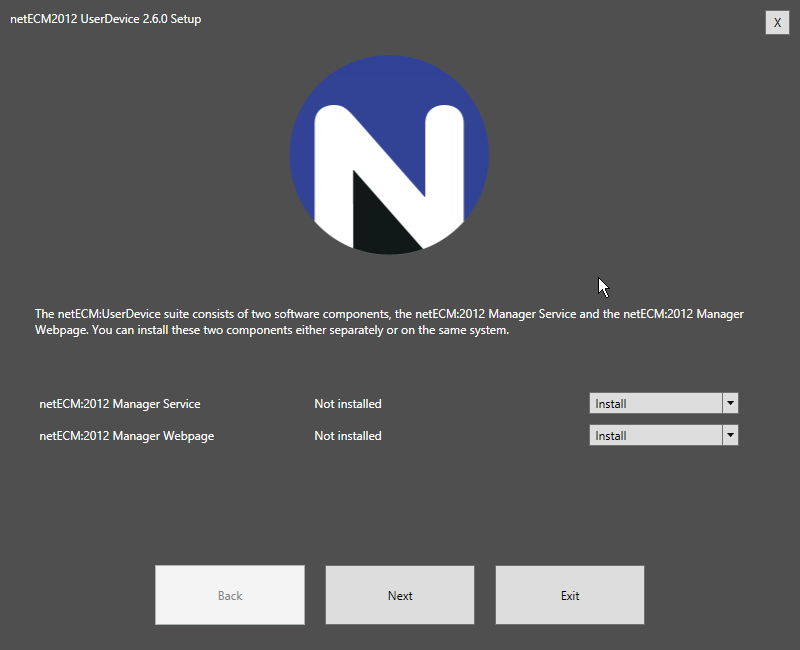 You have to accept our license agreement to install the product.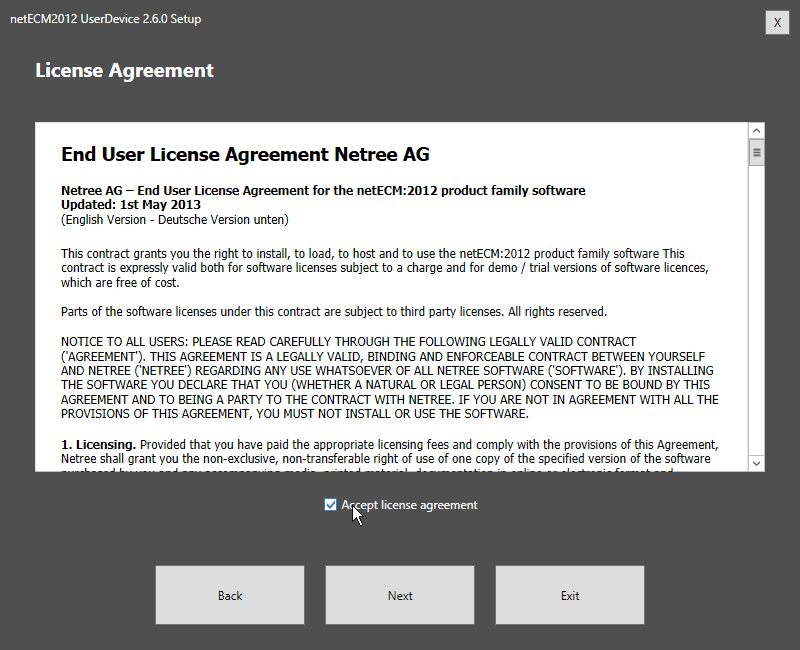 On this screen you can configure the installation path of the webpage. You can also configure alternative ports for the service and server. You need this only, if you install the service and the webpage on different servers.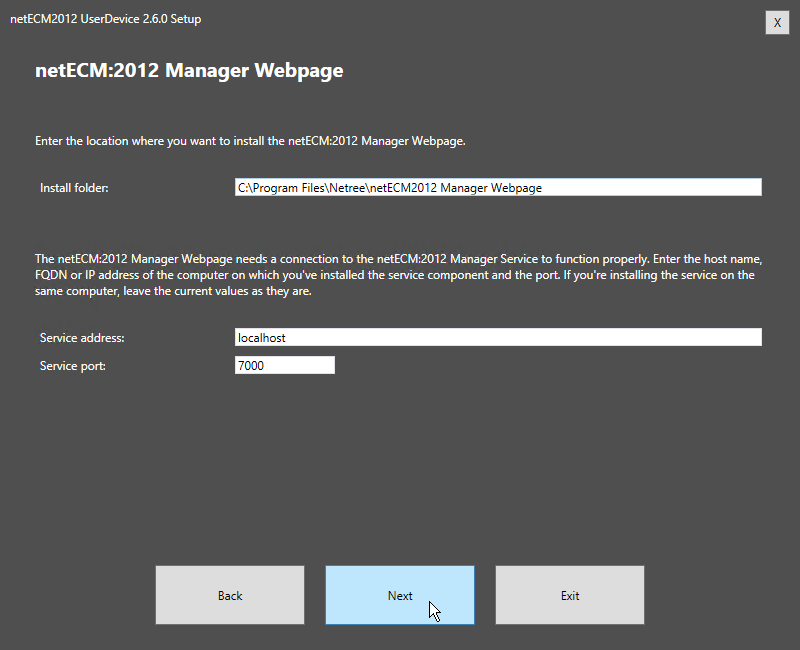 On this screen you can configure the installation path of the netECM Service. Additional you can specify your license key. If you would like to use the free version, you can continue the setup without inserting a key. Then you can use netECM:UserDevice for 30 days. If you would like to use netECM:UserDevice for free, you have to request a free key over the request trial key form. You can also configure the license key later and start with the free version.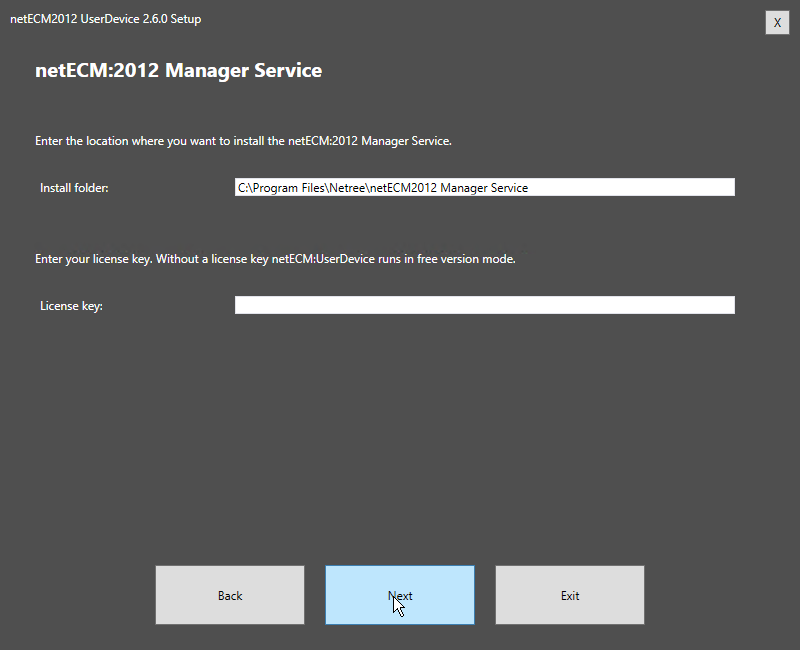 You have to specify where the SCCM primary site server is located. Normally it's the same server, so you don't have to specify a username for connection. Then you have to specify where the SQL database of SCCM resides.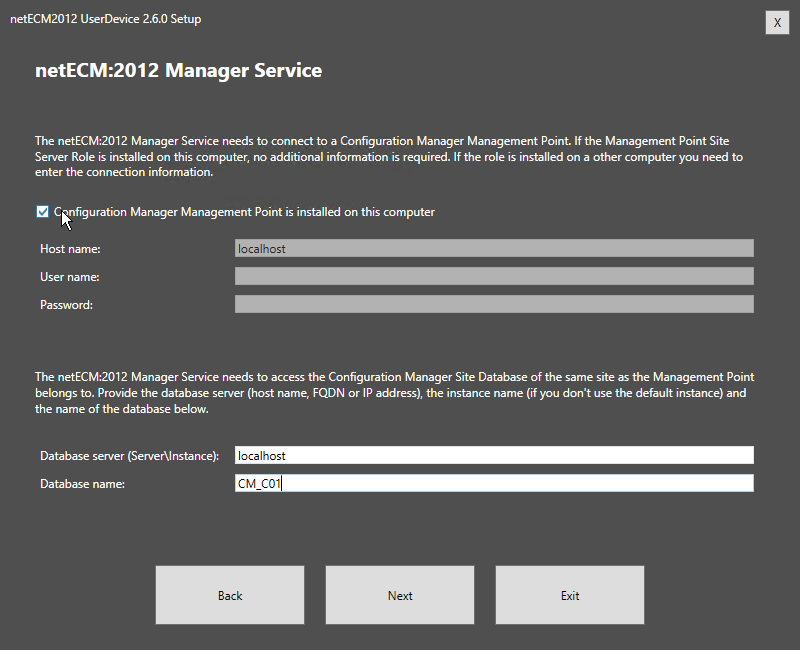 On this page you have to specify the credentials for the netECM service. The requirements for this account are specified here. Then you can set the database to use for netECM. This should be an empty database or one, which doesn't exist at the moment.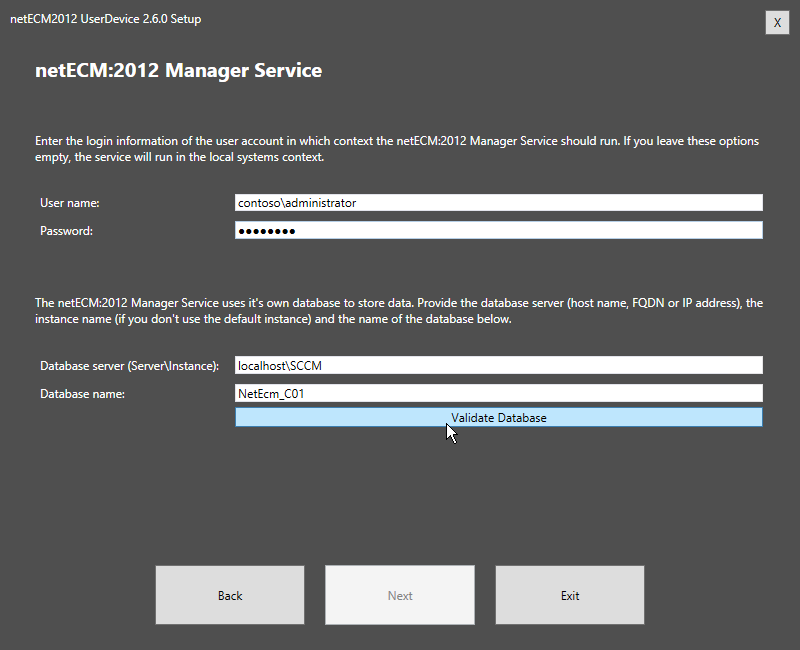 You are now ready to start the installation and apply your configuration.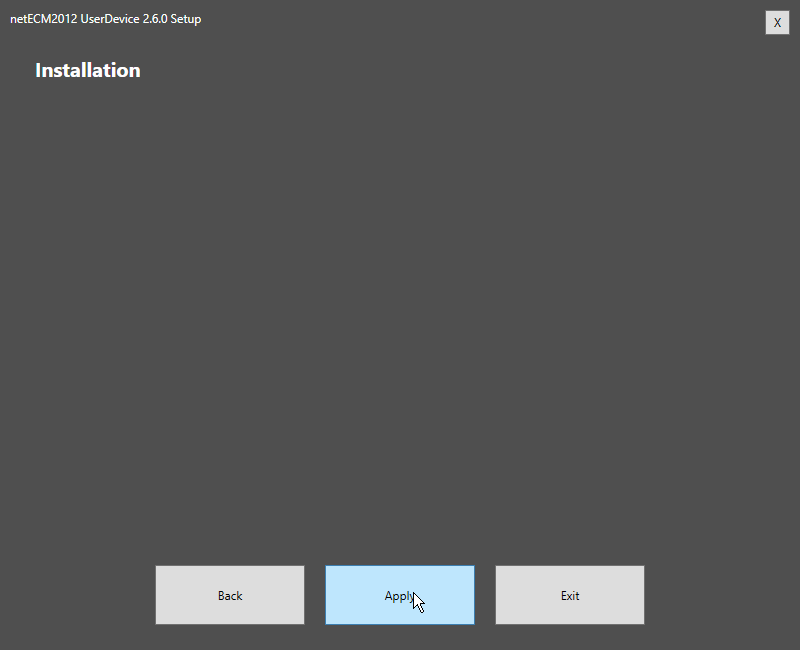 The Installation is successfully finished. You can Access the webinterface over http://localhost/netECM/. The first step you have to do, is to create a device type. After that you can add existing devices to the webinterface or add new devices.